Jeremie and Damaris Dodeler | Missonaries to France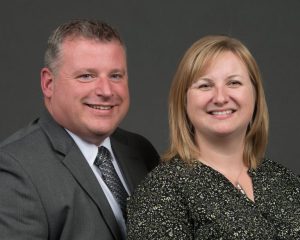 Field Address:
12 Residence le Village
80800 Villers-Bretonneux
FRANCE
France is our home country as both my wife and I were born and raised there. Our parents have served as missionaries here for over 50 years.
As for us, we have been laboring on the mission field of France since 2010. Our main ministry has been to implement a body of believers in the northern city of Amiens, but also to serve in various areas of ministry across the country.
Our work in France includes, but is not limited to:
Outreach
Bible shipping
Teaching
Youth ministries
Ladies and Men's ministries
Replacement preaching
Benjamin and Bernice George || Missonaries to Argentina
Email Address: HopeForArgentina@gmail.com
Phone Number: 319-499-7590
Benjamin was born into the Brian George family. His family moved to Argentina when he was 2 years old. He grew up with a love for the Lord's work as he enjoyed spending time with his dad on the field. Benjamin would learn lots of things as he served in his dad's ministry. At the age of 10, he started to run the church sound system. He also participated in many things in the church, like visiting, bus ministry, church cleaning crew, and participated in starting new churches. At the age of 15, he surrendered to full-time service and then enrolled in Beth-el Baptist Seminary. Years later after moving back to Washington IA, Benjamin started a Landscape company called TopBlades. This was one of his life's dreams and God allowed him to fulfill it. In January of 2020, God brought Bernice Contreras into his life, providing one of the last building blocks for him to get to the field. They got married on October 31st, 2020, and are now continuing to serve God as they prepare to head back to Argentina and spread the Gospel there.
Berenice was born into a Christian family. Her family attended Peniel Baptist Church in Iquique Chile, where she received Christ as her savior at 7 years of age.  ​Her Family moved to Tucuman Argentina and joined Beth-el Baptist Church in 2008. Here she grew closer to God and got involved in several different ministries of the church. In 2012 after studying at Beth-el Baptist Seminary she continued to seek God's will in her life and started studying nursing. In 2020 Bernice graduated as a Critical Care RN and that October Married Benjamin George. This was an answer to prayer as she always had the heart to serve God and desired to work full time in His service. Now she is dedicating her time to serving alongside her husband with a desire to see the Gospel speed across Argentina.
Christophe and Sarah Lardinois || Missionaries to Belgium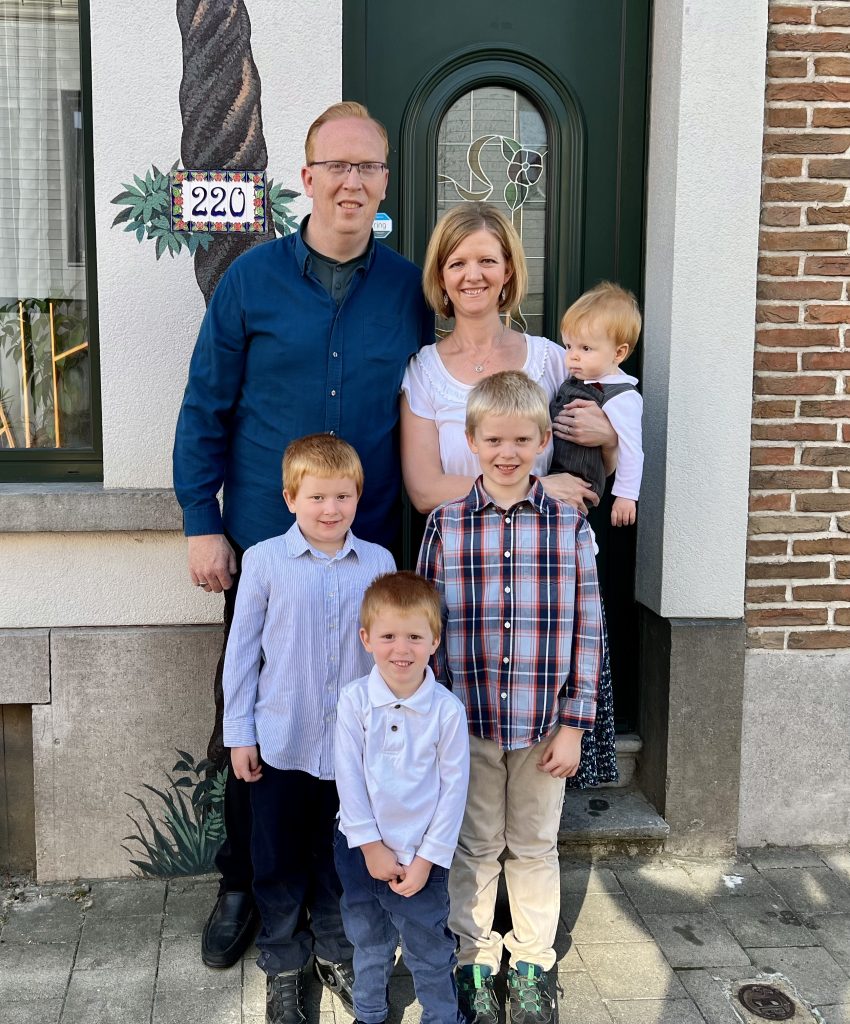 Email Address: SarahGrings@gmail.com
Field Address: Avenue de la Reforme, #77, 1083 Ganshoren, BELGIUM,
US Address: c/o Andrew & Joyanna Goslovich, 6041 Demott Avenue, Commerce City, CO 80022
Christophe and Sarah have been serving the Lord together in Belgium since July 2014.
They are sent by Calvary Baptist Church in Huron, SD and serve with Independent Faith Mission (a fundamental Baptist mission board based out of Greensboro, NC).
Dr. Terry & Dr. Peggy Ellis || Executive Vice President of Rock of Ages Ministry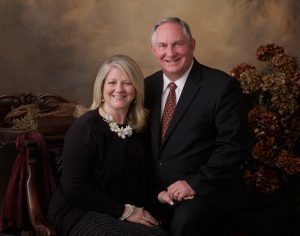 Address: P.O. Box 2308 Cleveland, TN 37320
Office: 423-479-3243
Cell: 423-763-8997
Dr. Terry Ellis serves as President of Rock of Ages Ministries in Cleveland, Tennessee. The Rock of Ages consist of 140 missionary families targeting primarily governmental establishments working in correctional facilities, schools, colleges, military bases, and assisting local churches in church planting endeavors in un-churched regions of the world. The ministry is currently established on all six habitable continents and working in 21 countries.
Jacques & Marie Alexandre || Missionaries to Haiti
Mailing Address: Unit 2042 WBF, 3170 Airmans Drive, Fort Pierce, Florida 34946-9131
Email: jacques1frantz@yahoo.fr
Jacques and Marie were approved as World Baptist Fellowship missionaries to the country of Haiti in August 2008.  Jacques and Marie were both saved in 1975 at the City Baptist Church in Port-au-Prince, Haiti.  Jacques graduated from Arlington Baptist College in 1988.  Marie graduated from nursing school in 1978 and attended Arlington Baptist College.  They have been church planting missionaries for 19 years in Haiti.  Their home church is Tabernacle Baptist Church in Arlington, Texas.  The Alexandres have five grown children:  Alexandra Vanessa, Gemima, Joelle, Dominique and Jacques.
International Partnership Ministries, information restricted for security
Missionaries to the Middle East and North Africa
World Wide New Testament Baptist Missions, information restricted for security
Teddy & Ligaya Fulfer || Missionaries To The Philippines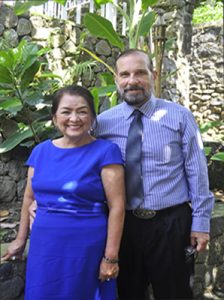 Mailing Address:
SUBIC BAY BAY CHILDREN'S HOME
PO BOX 102
SUBIC BAY FREEPORT ZONE
PHILIPPINES 2222
Email Address: kids@sbchome.org
Subic Bay Children's Home was founded by Teddy Fulfer in 1990. Brother Fulfer served 12 years in the US Marine Corps. While serving his country, he was stationed in the Philippines where he met his wife, Ligaya. Today they have seven children. While in the Philippines Brother Fulfer was deeply troubled with the conditions he saw surrounding the US Navy Base, Subic Bay. The large number of prostitutes and young servicemen had produced a large number of illegitimate children.
In 1984, Brother Fulfer resigned from the Marine Corps and returned to the Philippines with his family as a missionary. He started a church among the nationals.
In 1991, the volcano on Mount Pinatubo erupted, destroying their home, the church and all facilities of the Children's Home. Since then, over 300 children have gone through the home, all having been given the Gospel, a good loving home and a Christian upbringing. There are about 50 children residing in the home.
Cynthia McGuire || Missionary To Papua New Guinea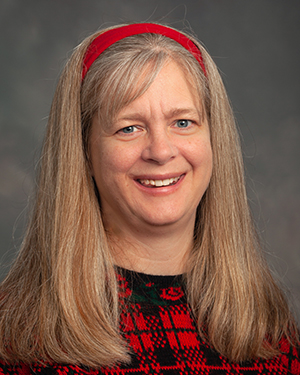 Email Address: cmcguire@missions.org
Ministry: Medical Missions Assisting Church Planting
Current Needs:
Internship in Papua New Guinea
Dates: June 01 - August 01, 2023
Opportunity for a female intern to serve in a clinic ministry and assist in church ministries in a remote bush setting with Cynthia McGuire. Medical skills are helpful but not required.
Nathanael and Linette Steinbart || Missonaries to Kenya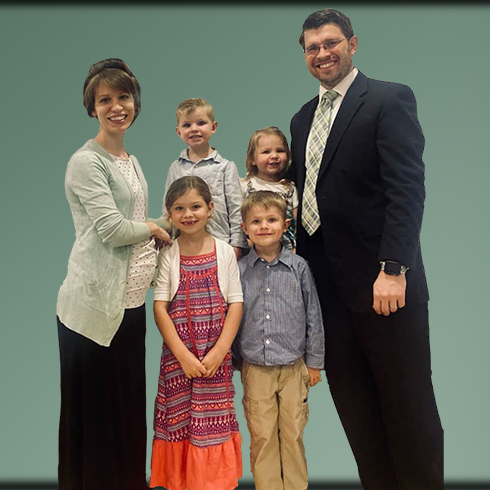 Email: nsteinbart@baptistworlsmission.org
Appointment: 04-14-14
Field Info: Nakuru, Kenya is one of the fastest-growing cities in the world. It is the fourth-largest city in Kenya and is projected to double in population over the next five years. As a large, growing city, it attracts people from all around and, as such, is ideal for reaching western Kenya.