Christophe and Sarah Lardinois || Missionaries to Belgium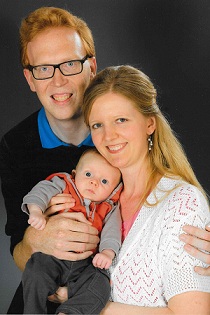 Email Address: 
Field Address: Avenue de la Reforme, #77, 1083 Ganshoren, BELGIUM, +32 2 425 37 88, +32 494 83 59 70
US Address: c/o Andrew & Joyanna Goslovich, 6041 Demott Avenue, Commerce City, CO 80022
Christophe and Sarah have been serving the Lord together in Belgium since July 2014.
They are sent by Calvary Baptist Church in Huron, SD and serve with Independent Faith Mission (a fundamental Baptist mission board based out of Greensboro, NC).
Dr. Terry Ellis || Executive Vice President of Rock of Ages Ministry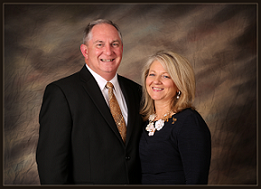 Address: P.O. Box 2308 Cleveland, TN 37320
Office: 423-479-3243
Cell: 423-763-8997
Dr. Terry Ellis serves as President of Rock of Ages Ministries in Cleveland, Tennessee. The Rock of Ages consist of 140 missionary families targeting primarily governmental establishments working in correctional facilities, schools, colleges, military bases, and assisting local churches in church planting endeavors in un-churched regions of the world. The ministry is currently established on all six habitable continents and working in 21 countries.
Jacques & Marie Alexandre || Missionaries to Haiti
Mailing Address: Unit 2042 WBF, 3170 Airmans Drive, Fort Pierce, Florida 34946-9131
Email: 
Jacques and Marie were approved as World Baptist Fellowship missionaries to the country of Haiti in August 2008.  Jacques and Marie were both saved in 1975 at the City Baptist Church in Port-au-Prince, Haiti.  Jacques graduated from Arlington Baptist College in 1988.  Marie graduated from nursing school in 1978 and attended Arlington Baptist College.  They have been church planting missionaries for 19 years in Haiti.  Their home church is Tabernacle Baptist Church in Arlington, Texas.  The Alexandres have five grown children:  Alexandra Vanessa, Gemima, Joelle, Dominique and Jacques.
Missionaries to the Bhutanese
International Partnership Ministries, information restricted for security
Missionaries to the Middle East and North Africa
World Wide New Testament Baptist Missions, information restricted for security