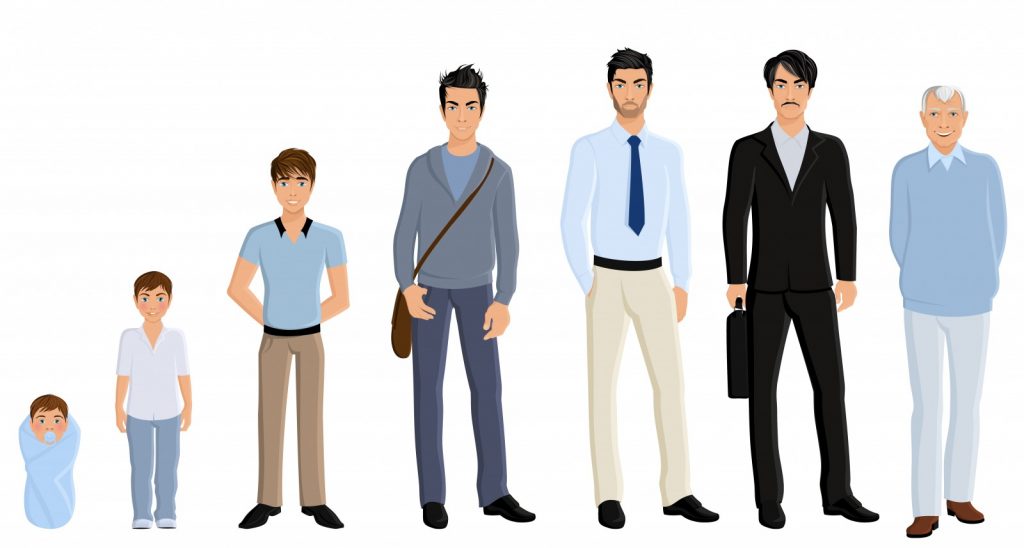 The next, humbling, question posed to me by family: to what fads have you fallen prey?
There was a time while growing up that I wore saddle shoes. I wore penny loafers. I wore Red Ball tennis shoes so I could jump high. I wore Beatle boots.
I wore skinny pants and bell bottom pants, and cut-off blue jean shorts. I wore a brown and white striped suit with a tangerine tie. I have donned a white tie to match my white belt. I never wore a turned-around ball cap except when I played catcher.
There was a time when short-sleeved sweatshirts were in. Mine was tan. There was a time when I was not embarrassed to wear a dickey, which was sort of a fake turtleneck inserted under a button-down shirt. I would even wear a black dickey under a white shirt. I wore a t-shirt with a silhouette of Spiro Agnew around the time he resigned from the Vice Presidency.
I have had a butch hair cut; I have greased my hair and parted it on the left and right; I have had it longish and unkempt. I used to wear an ugly Dutch-boy cap.
I recall bubble gum cigars and candy cigarettes. Hula hoops, frisbees, slinkies, and superballs all arose in my lifetime, and I had them all. I don't believe I ever had a pet rock. I did have an orange shag carpet in my 70's college dorm room. I had black lights. I recall using the word "groovy."
I floated downstream with the music of the age starting with "Last Kiss," "Down in the Boondocks," and "Love Potion Number Nine." I wonder how many times I heard "Stairway to Heaven." I never wondered what the song was about.
We had a soda fountain on Main Street. It was called the Panther Rec. After ball games athletes, cheerleaders, and classmates would gather at the Rec, play pool, and drink cherry Cokes with "Last Kiss" et al. playing in the background.
I recall one fad fondly: the drive in theater. The Sky-Hi Drive In Theater stood a mile west of town, just past the cemetery on the south and Uncle Wayne's farm on the north. It was a landmark and a destination, that mammoth screen and fenced-in field with rows and rows of metal posts, with detachable gray metal speakers to be hung on parked cars. Here was opportunity for a communal experience with little required interaction with human beings. Just the way it should be.
There was a summer when my good friend Mike and I would walk the mile of oil road at dusk, serenaded with that oddly comforting South Dakota cacophony of cicadas, crickets, frogs, and mourning doves. We didn't know what movie would be playing, but it didn't matter much. There were no ratings then. Social standards restrained cursing, pornography, and the like. The setting might be a Roman amphitheater. It might be a haunted house with a ghost and Mr. Chicken. Mike and I would arrive at dark, maybe watch the huge screen from the neighboring pasture, sometimes slipping under the fence and onto the Sky-Hi lot (I tried to make amends for that after I became a Christian.), sometimes paying to get in. The movie would end. We would walk to our homes and sleep with a smile.
Fads: oft pitiful passing passions.
Thank God for Jesus Christ: the same, yesterday and today and forever.